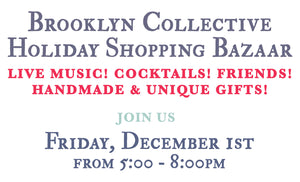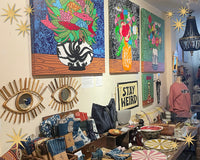 FIND UNFORGETTABLE GIFTS FOR YOUR LOVELIES!
Join us to trim our tree & mingle with the Artists & Makers of Brooklyn Collective! Shop the Collections of 25 Local Artists, including Home Goods, Jewelry, Ceramic Art & Fine Art, Accessories, Apothecary, Vintage Clothing & more!
Stay in the know about our happenings and sales. Subscribe to our mailing list for infrequent yet charming emails from the shop!
SUBSCRIBE TO OUR LIST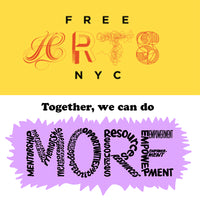 ENTER OUR RAFFLE TO WIN $300 WORTH OF GOODIES
You'll receive $300 worth of gifts from our shop! Enter our Holiday Raffle to support FreeArtsNYC, an organization that empowers youth from underserved communities through art and mentoring programs to develop their creativity, confidence, and skills to succeed. An important topic very close to our hearts as we are committed to supporting our local arts community!
BUY RAFFLE TICKETS
Welcome to Brooklyn Collective
We are a gallery and boutique space for artists & designers to showcase their handcrafted work without the pressures of mass-market retail. We offer the public an intimate shopping experience with a curated selection of fresh new designs from local New York artists. Every purchase from Brooklyn Collective helps fund an artists' creative freedom. Through a cooperative effort, we are pushing the boundaries of art and design and the ways in which individuals shop for artfully made goods.
Aurum: by Brooklyn Collective
Location
Gallery & Boutique
212 Columbia Street
Brooklyn, New York 11231
(between Union and Sackett)
Hours:
Thursday & Friday 5 - 8 PM
Saturday & Sunday 1 - 7 PM
Phone 718.596.6231
info@brooklyncollective.com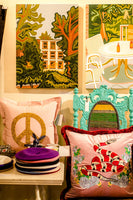 Keep in Touch!
Community is important to us. We hope you'll follow us on social and tag us in your purchases from Brooklyn Collective. Thank you for buying handmade and supporting the arts. We appreciate you!
Follow us on Instagram