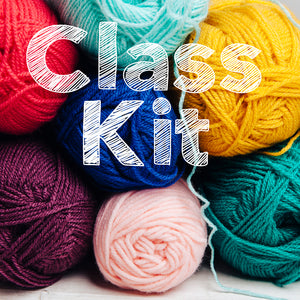 Brooklyn Collective Summer Craft Camp

General Kit for Arts & Crafts Projects
*Contactless Pickup Available*
Hey Campers! No specialty crafting items are required for our classes, and projects were thoughtfully selected with ease of accessibility in mind. We've tried to keep all our activities to using simple materials you may have around the house!
You're not required to purchase a Summer Camp Kit, but we've put them together for you just in case.
Our Summer Camp Kit includes:
Colored construction paper (50 sheets in assorted colors)

Glue (1.25 fl.oz)

Glue stick (0.21 oz)

Scotch tape

Crayola Broad Line markers (10 ct. pack)

Crayola crayons (24 ct. pack)

15 mini balls of yarn in an assortment of fun colors (including:  red, orange, yellow, green, blue, purple, black, white, and brown)

Paper fasteners (brads) 

Googly eyes

Mini stapler (including staples)

2 blunt tapestry needles (for weaving crafts)
(Scissors not included)
We're happy to arrange for contactless pickup at Brooklyn Collective.